Refinishing & Restoration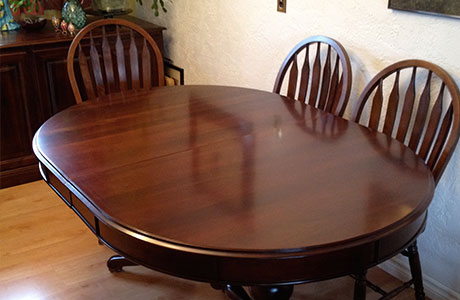 If you have an existing piece of furniture that needs some TLC – we provide full refinishing and restoration services.
From a straight repair of a piece – to a full tear down, rebuild and refinish… We can work with you to preserve the old look of a piece of furniture – and bring it back to day-to-day functionality. Or you can chose to completely restore a piece to make it look like it was just made today.
We are very experienced in most repairs, and can also repair veneer work or decorative items such as carvings and appliques.