Recent Projects
Custom Dining Tables & Chairs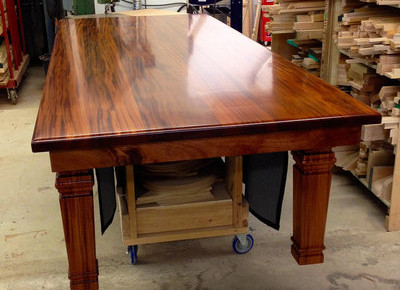 We can manufacture any style of table, in any wood and sized to suit your space & seating requirements.  If you are ready for a truly custom, one of a kind set,  get in touch with me and we can come up with a design that will become a focal point in your home.
Custom Stairs & Railings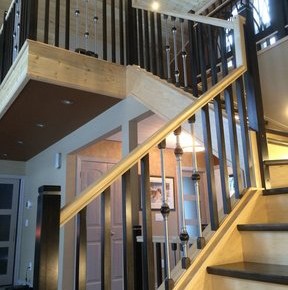 This is a hard maple stair case and railings (in natural and black stained finish) currently being finished up.  We can do many styles of custom hand rails, posts, and other components all manufactured in our shop.  Truly custom!